Shopping for the men in my life is pretty much the worst. My husband is not a father, so luckily that is one person I don't have to worry about right now. I always joke that he never wants anything, so when he says he wants something, he just goes ahead and gets it (and even though I always want something, I hope that he keeps the same mentality in mind for me!). I've shared some things that I bought in this space before, so I thought I would share some things Andrew has gotten recently as sort of a Father's Day Gift Guide for any food or football loving men in your life.
In light of the recent barbecue obsession to hit half of our house (his half), he has made some pretty fun BBQ-related purchases.
This guy went to over 150 BBQ places all over Texas in 35 days to write about the best that Texas BBQ has to offer. Along with the food, he tells stories of his travels that I heard secondhand while Andrew was reading the book. It is a pretty yummy-looking coffee table book if you ask me, plus it will give you ideas on pit stops to take as you drive through Texas for years to come. After I started thinking about this post, I read Nick and Amber's post at
Wills Casa
about how Nick is loving this book right now and they are
giving away a copy signed by the author so you should totally go try to win it!
(PS, Nick and Amber, you guys and Ramona are adorable. Let's meet at
Pecan Lodge
next time we're in Dallas, kay? [
Please note that I have never even email chatted with them so this is only mildly creepy]
).
To go along with the book, the author has a shirt commemorating some (all?) of the places he went to. I thought my NY-born husband needed something with some Texas pride, so I insisted that he order it. It came in earlier this week and it is so soft I kind of wanted to steal it.
And then he found this shirt and it was love at first sight... plus, graphic tees for men out of college are hard to find, so why not? (It's supposed to be a play on the Gonzales "Come and Take It" flag for my fellow Texans).
If I thought he needed it, I would get this for my husband (or my dad, or my step-dad for that matter)... Monogrammed BBQ Tools from Williams-Sonoma. Gotta love that special touch!
via. See the tiny name on the handle?
I am also of the opinion that this book is a great gift for the sports lover in your life. Everyone who has paid attention to an NFL broadcast knows who Bob Costas is, and it does't hurt that a NY Giants Super Bowl-winning catch is on the cover (we got this for my father-in-law for Christmas one year for the cover alone, but I suppose a lover of any team would appreciate it... unless you're a Patriots fan - then it might sting a little).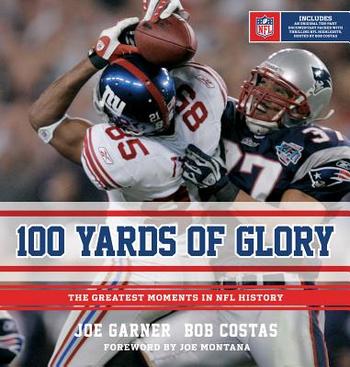 In reality, I have three fatherly people to buy for - dad, step-dad, and father-in-law. My step-dad is getting a gift card for Carnival Cruises because he is going on a cruise in the fall. Andrew is is in charge of the gift for his dad so he got him a Groupon (not totally true; he bought it for him because it was easier than explaining to his dad how Groupon works and making him get his own account. The timing is just ideal, that's all). And as for my dad? He still thinks that I am 12 and buying gifts with my allowance, so he will just tell me to buy him socks. No lie, he tells me that for every holiday, so at least once a year, I throw a bag of socks in with his gift. I don't think he has bought his own socks in over ten years.
What are you getting the dad(s) in your life for Father's Day? Does your dad ask for something weird like socks too, or is mine the only one?