It's another Friday and even though it was a short week for me, I was beyond ready. We are finishing up our anniversary celebrating this weekend (a date night is planned because how can you celebrate an anniversary without one?) and seeing at least one of the paternal men in my life. I still haven't bought them gifts. I am terrible.
Five things I love this week...
1) A working AC. Yes, it feels like it cost me a kidney and yes it broke two days after it was fixed (it was since fixed again) but a house with no AC in Houston is like a blogger abstaining from wine... you just can't live that way for very long!
2) Pink peonies. I know I already mentioned them but they bloomed and they just make me so, so happy. Bauer tries to eat them, though. Not cool, kitty.
They are much brighter in person and already fluffier.
3) Tiff's Treats. If you aren't in Texas, you probably don't know what this is - it is a cookie delivery service. You call 'em up, place your order, and you (or the recipient of your choice) gets a box of cookies delivered to your door
still warm
. Yes, they are heavenly. I sent a few dozen to my husband because he was having a terrible day and he was the most-loved guy in the office for the rest of the afternoon.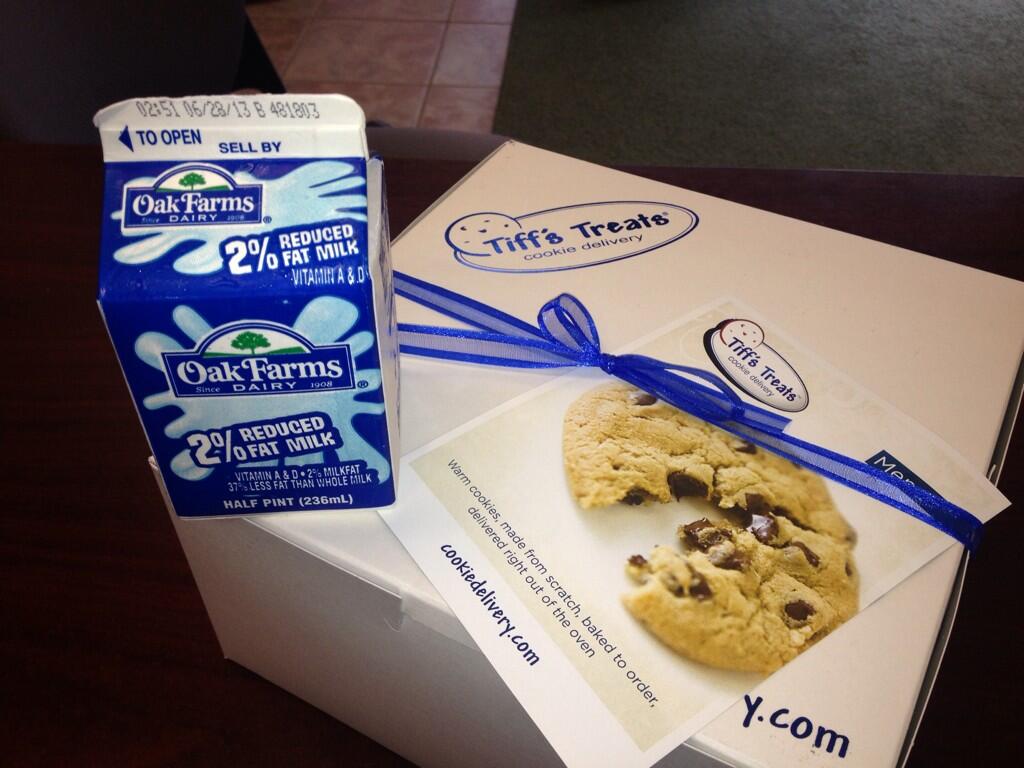 Stolen from my husband's twitter.
4) Butterscotch Caramel K-Cups. Life changing.
via. Maybe it's just butterscotch? Either way, it's delicious.
5) Stila lipglosses. I had a groupon for Saks Off 5th that I had to use and I couldn't find anything to buy so it ended up being one of those trips where you buy stuff just to get it. I grabbed a pack of eight holiday-themed lip glosses for $20 and I love them. I never wear anything on my lips so it's a nice change. Plus, I shared a few with my coworkers so good karma points for the week, right?
sugar plum, jolly, and splendor
I was kind of in a funk last night and wasn't going to blog at all. I was on the "who cares about what I have to say?" train of thought. Anyone else get that way? But then I thought that if I can introduce just one more Texan to Tiff's Treats or anyone to that butterscotch coffee, then I am probably making the world a better place. Feel free to nominate me for the Nobel Prize or something :) I just wanted to focus on some simple things today. Not all weeks are going to make for an epic blog post and that's okay.
What are you loving this week?