I wasn't born loving food. It's something I have gotten more into as I have gotten older. When I talk to people about some of the restaurants I like, one of the first things they want to say is "I don't know if I would like that." Part of me wants to shake them and convince them to give it a try. The other part of me totally gets it. I grew up eating simple meals and not liking much of anything. My mom worked full-time so we had the easy stuff- hamburger helper, spaghetti, chicken nuggets, and canned and frozen veggies. And there is nothing wrong with that. It just didn't breed very adventurous eating habits in me. I hated seafood in any form besides canned tuna. I had only eaten your basic veggies and didn't really like them. And I ordered chicken something at pretty much any restaurant, all the time.
I don't remember how or when it happened, but early in our dating days, Andrew and I got hooked on the Food Network (which I can't stand now, but that is another story for another day). He shared an interest in cooking with his mom when he was younger and really got into all of the different meals featured on the shows. Up until that point, he was pretty picky in his own way - sure, he loved seafood but his sisters joked that they never saw him touch a salad until he met me. One of our favorite restaurants to go to was Buca di Beppo (if there isn't one near you, it's an Italian chain with stuff on
the
wall that rivals TGI Friday's). On our first trip to Las Vegas together, we visited both Bobby Flay and Emeril Lagasse's restaurants and I think that started us on seeking out the best chefs, celebrity or otherwise. When planning trips out of town, the places we were going to eat became the most important thing to consider.
At Buca di Beppo in 2007 | Our third trip to Vegas together and our second visit to Mesa Grill (December 2008).
The more good restaurants I went to, the more I wanted to try different foods. Chicken seemed like a wasted opportunity to try something amazing. I would lean toward the beef or pork instead. Or fish. Yes, during this time, Andrew started culinary school and began making fish at home so I gradually acquired a taste for it (though I still don't like shellfish). All of those new-to-me dishes were served with sides that I thought I hated. Mushrooms? Ew. Avocado? No thanks. I tried them again, made well, and fell in love with both!

I have certain things I really don't like. I have to really trust a chef's reputation to go near broccoli. Andrew hates tomatoes. But for the most part, I like to attempt to trust a chef and that a meal will be good. Do I sometimes hate what I order? Yup. That's what husbands are for. We can usually swap plates. But, more often than not, going out of my comfort zone teaches me that I don't hate something as much as I thought I did. I didn't die after eating oysters or squid ink or raw fish, and while they may not be my first choices, I'm glad I can say that I tried them.
I ate the vegetarian version of this dish at The Pass almost a year ago and I am still thinking of it. The noodles are made with seaweed and the silkiest, yummiest piece of tofu was inside. Photo from The Houston Chronicle.
All of my best dining experiences have included trying something new. It is hard to get past the "I don't like it" mentality but I assure you, your tastes have probably changed since you were 13 and decided you hated certain foods. Mine definitely have in many ways. You don't have to eat like Anthony Bourdain to have a good time at an offbeat restaurant. My best advice is to order a mixture between familiar and new. Go with the vegetarian option if the proteins are too weird. And, keep an open mind to enjoy the experience. If you go in with the mindset that you are going
to
hate everything, then you probably will. And I will never invite you to dinner. Unless we are just having chicken. That's always safe.
But
I will make sure to have plenty of sides on hand and encourage you to try something new.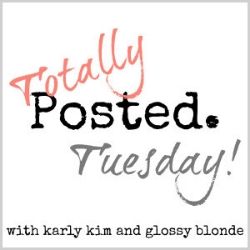 Oh and I am guest posting on my friend Bree's blog today to celebrate her wedding anniversary week.
Go check it out!